Law schools have not always been entirely honest about employment statistics, including post-graduation employment rates, starting salaries, etc. Now, they're beginning to let the reality slip out.
The news for would-be attorneys keeps getting worse. According to analysis from the Wall Street Journal released yesterday, only 55% of class of 2011 law school grads were employed full-time as lawyers nine months after graduation. The other 45% may be unemployed, working at Starbucks or starting their own law school hate blogs. Couple this with declining starting salaries (they fell $9000 between 2009 and 2010) and the fact that 85% of law school grads are facing an average debt load of $98 500 and you can see why law school as a career path has taken a public lambasting in recent years.
Why the suddenly dire news? Forbes can fill you in:
There's a good reason that the WSJ's data – based on figures from the American Bar Association – may seem shocking. It marks the first look at employment figures related solely to jobs requiring a legal degree and passage of a bar exam. Previously, law schools reported employment rates that counted all of their grads with jobs, regardless of whether they were working at a white-shoe firm in New York or teaching ESL in Taiwan. These misleading stats have actually been the subject of class-action lawsuits against 15 law schools filed by recent grads who allege that the schools used deceptive post-grad employment numbers to boost their rankings and attract more students.
Law school is now kind of like tobacco. The companies have been less-than-candid about certain key facts, such as whether or not their service is a worthwhile investment of substantial time and resources, or whether their product will fucking kill you. Now that the cat is out of the bag, there are no more excuses. People who smoked before we were all inundated with warnings about the dangers of cigarette smoke had a point in some of their lawsuits. People who smoke today have the benefit of much more information. Yes, I know it is hard to quit, but the evidence of why it is important to quit is out there. Now, people who are considering law school have some new information to factor into their due diligence.
Our elders may have told us to stay in school to have a better life, but we're seeing more and more that this is pretty much bullshit.
Photo credit: 'Hammurabi Code' by Gabriele B. on Flickr [CC BY 2.0], via Fotopedia.
(Just go ahead and assume this whole post is NSFW.)
Americans love basketball. Maybe not as much as football, and I have no idea where baseball fits in anymore, but they love basketball. When the Miami Heat faced off against the Oklahoma City Thunder, it inspired a couple of Miami fans to do their part to support the team and its loyal fans. Also, they are both porn stars.
Miami Heat fans celebrated in late June, as Lebron James and company brought home the 2012 NBA title after beating the OKC Thunder in five games. While many of the city's fans rejoiced because it was the Miami's first championship since 2006, others were ecstatic because two porn stars promised fellatio to fans if the team won.

A pair of porn stars, Sara Jay and Angelina Castro, initially made the offer to fans during the Finals, and when Miami actually won, they've begun revealing plans to give a "free BJ" to all their Twitter followers.

Days after the Finals ended, the duo launched a new website to make good on their promise, TeamBJNBA.com. There, fans/followers are given all the details to collect.

The Team BJ NBA includes several stipulations, such as having a "talent" STD test completed and must consent to being filmed during event, which appears to be a BJ marathon set to take place in Miami in early August.
There's some information about how they'll select people, which appears to be based on how long people have been paying members of their websites (membership does have its privileges). There's also a Twitter account. Read the rest of this entry »
1. Create a brilliant web comic with thousands of fans.
2. Keep tabs on unauthorized redistribution of your own intellectual property on the web.
3. Identify websites that profit from unauthorized, unattributed copies of your work. Contact them regarding the copyright infringement.
4. When the infringement doesn't stop, write a factual, sourced, entertaining blog post detailing the activities of one of said websites. Get the website to remove your stuff.
5. Wait about a year.
6. Receive a letter alleging defamation against said website from a lawyer whose main claim to fame is litigation over a porn site (not that there is anything wrong with that), demanding an unreasonable settlement.
7. Remain calm.
8. Respond with wit and sarcasm, remaining calm and clearly outlining a counteroffer.
9. Raise the demanded settlement amount online in sixty-four minutes.
10. Continue raising orders of magnitude more than the originally demanded amount.
11. Sit back and allow the world to marvel at your epic pwnage.
There is not much I can add to the saga of Crystal Cox except for a few dirty puns. The bottom line of this story is that a "blogger" is not always a journalist. Sometimes a "blogger" is just an extortionist. I will relate the story by shamelessly quoting from better legal bloggers.
A good summary, in dramatic form, of how Crystal Cox operates comes to us from Jordan Rushie:
Imagine this…. you Google yourself. To your surprise, a whole bunch of stuff that is blatantly untrue comes up. Being an adult, you call the person who wrote it. This is how the conversation goes down:

"Did you write all that stuff on a website about me?"
"Yup. I'm an investigative blogger journalist!"
"Um, a bunch of the stuff you wrote about me is untrue. Actually all of it is."
"Oh sure, I know. But I'm a journalist blogger so I can say whatever I want. First Amendment, bitch! But tell you what – I'm also reputation manager. If you pay me $2,500 a month, I'm sure a lot of that untrue stuff would go away."
"Uhhhhhh… wait a second. You wrote a bunch of stuff that's untrue about me. And now you'll only take it down if I pay you?"
"Yup! And if you DON'T pay me it's going to get worse! I'm going to buy a bunch of domain names that involve you and your family. Not only will I smear your reputation, but I'll smear theirs, too! I'll write all kinds of stuff, like call your wife a slut! I'll even go after your four year old child!"
"That's extortion!"
"No silly, it's not extortion! It's journalism! Investigative journalism!"

You're probably saying to yourself "nah, that couldn't happen. That's illegal. A person could get in a lot of trouble for doing something so irresponsible and probably illegal."

Too bad that's exactly what Crystal Cox did. Twice now. Maybe more.
Crystal Cox first came to the public's attention last year, when a judge ruled against her in a defamation suit and ordered her to pay $2.5 million. After some hand-wringing over what this might mean for other bloggers, it eventually became clear that Crystal Cox actually runs an online, reputation-based protection racket. That is many things, but it ain't journalism.
At the heart of the current kerfuffle is first amendment bad-ass Marc Randazza (Full disclosure: he's my lawyer in this thing I've got going on. That's how I know he is a bad-ass.) When Crystal Cox did not get what she wanted from Marc Randazza, she went after him by registering dopey domain names like marcrandazzasucks.com. When that didn't work, she went after his family, registering domains in the name of his wife and three-year-old daughter.
This is not a valiant warrior fighting the forces of darkness to defend freedom of speech. While it may be true that the front-line warriors for free speech (and I mean the speakers themselves, not their attorneys), are often ultimately fighting to clear the way for people who actually have something useful to say, Crystal Cox doesn't even fit that description. She is not a reporter, journalist, or even the kind of blogger who just regurgitates other people's news in a restated format (something about which I know a thing or two.) She is not a blogger in any meaningful, useful, constructive sense. She is a thug, nothing more, as court documents and her own statements and actions amply demonstrate.
Trying to shut her down is not necessarily the answer, though. In some ways, it is helpful to know that people like her are out there. As Marc Randazza says: "Sunshine is the best disinfectant. The cure for bad speech is more speech."
Consider this my ray of sunshine.
Photo credit: Redwood sunlight by NPS Photo [Public domain], via Wikimedia Commons.
The internet was all abuzz yesterday with news of Netflix's creation of a super PAC, called FLIXPAC, allegedly set up to promote SOPA/PIPA-type legislation.
Except it isn't true, at least according to Netflix. Netflix is not supporting SOPA et al, it says.
You see, internet, this is why we can't have nice things.
Politico ran a piece on April 5 with the not-terribly-earth-shattering headline "Netflix forms PAC." It takes about thirty seconds to see that the article makes no mention whatsoever of any specific policy positions taken by said PAC. It doesn't even call it a "super" PAC.
Fast-forward to April 9, when RT publishes "Netflix creates pro-SOPA super-PAC?" Note the use of the question mark. The article is a masterpiece of hedging:
As US lawmakers consider anti-piracy legislation, they may have found an ally in Netflix. The streaming content giant has created its own super PAC, raising claims that it will support anti-piracy measures in Washington to promote SOPA-like laws.
(Emphasis added) See the problem? It continues:
Hollywood and record industry support didn't help Congress get SOPA and PIPA to pass the House and Senate, but now they may have a new accomplice in their continuing fight to try and push for anti-piracy legislation.
(Emphasis added) Keep reading…
The newly established agency may be able to endorse politicians by way of stuffing their pockets, which could influence even more congressmen to condone increasingly controversial bills considered in the House and Senate. Congressional records would seem to support this possibility, as they show that the lobbying expenses of Netflix rose from $20,000 in 2009 to $500,000 in 2011.

The most notorious of those bills – the Stop Online Piracy Act (SOPA) – is thought to have found initial support with Netflix CEO Reed Hastings, who reportedly expressed solidarity with SOPA's ultimate goals in a letter to the Chamber of Commerce. However, once internet resistance to SOPA grew, Netflix hastily backtracked, insisting that the company has been "neutral" on the issue right from the start.
(Emphasis added) I think you get the idea.
This is why it is important to read an online article carefully and check the linked sources. In the case of the RT article, there are no linked sources. They don't even link to the Politico article. That says something.
The one verifiable claim made anywhere in the quoted text, other than the simple (and innocuous by itself) fact of Netflix's increased lobbying budget, is the CEO's purported support of "SOPA's ultimate goals." Yes, Hastings did apparently send a letter expressing support for the goal of stopping internet piracy. Not to get too far from the original point of this post, but of course he would support stopping internet piracy. He makes money in part by selling streaming video. And stopping online piracy is not an inherently unworthy goal (wait for it…)
The problem with SOPA is that it goes too far and is ripe for abuse by overzealous content owners and prosecutors. It isn't SOPA's goals that are problematic (well, that's arguable, but I'm generalizing), so much as SOPA's methods.
After much public outcry, Hastings reversed any sort of overt support he might have implied for SOPA. That was a good business move. The public clearly does not care for SOPA, and Netflix has been near-catastrophically tone-deaf to the public's needs in the recent past.
RT issued a correction of sorts earlier today.
The point here is that SOPA is bad news, but suggesting ill intent around every corner does not help the overall cause of developing a system of online copyright protection that actually makes sense. Netflix and Reed Hastings may actually love the crap out of SOPA, and this really is a ploy to help push it through Congress–but this sentence is pulled directly out of my butt, as there is no evidence of this whatsoever. So far.
I'm halfway through season 1 of both "The Wire" and "Mad Men," so I'm glad I don't have to give up Netflix. Yet.
Side note to Netflix: You dodged a bullet in September with your idiotic Qwikster plan. Just know that American consumers are watching you, and do not trust you. Lucky for you that you offer a good service people love. But then, Blackberry once had fifty percent of the smartphone market, and look at them now. Tread carefully.
(h/t abaldwin360)
Photo credit: Photo by author.
Some parents are now requesting that other parents sign
waivers of liability
before their children can come over for play dates or parties.
I wish I was making that up.
When I was a kid, I don't think our parents used the phrase "play date." I think we just went over to one another's houses. I'm almost positive that no waivers and indemnifications were involved. I blame us lawyers for this, alas.
Photo credit: Let's_Play! by Jon Hurd (originally posted to Flickr as Let's Play!) [CC-BY-2.0], via Wikimedia Commons
Every so often, I like to check Google Analytics to see what search terms are leading people to my website. This is the sort of endeavor that always seems like a good idea until you actually do it, and then you feel a sort of dirtiness that all the soap, water, and acetone in the world cannot remove.
Most of the search terms were pretty obvious, consisting of the names of specific people mentioned in posts, and the occasional legal search term. A handful, though, range from amusing to bemusing to downright macabre. Screencaps and commentary to follow (click screencaps to embiggen).
I. A darkly-amusing variant on some previous posts:
Search term #45: "how is john thomas ford doing in jail"
I sure couldn't tell you. As far as I know, he'll be there a while. Ask somebody who cares.
II. I guess I could see how this led you to me, but…
Search term #46: "i don't heart caplocks"
Neither do I. People who type with caps lock on make me very, very ANGRY.
III. You came to the wrong place for this:
Search term #35: "boobs"
Nothing to see here. Move along….
Search term # 59: "utah boobs"
Um, I did once write a post with both "boobs" and "Utah" in the title, but that only explains my side of this equation.
Is there something about boobs in Utah that merits such a specific search? Have I been living under a delusion that boobs are pretty much the same all over the world? I tried Googling to see what I could learn, but I just ended up back on my own site.
Search term #57: "sexy pics online"
The fact that someone actually clicked on a website called Wells Law Office looking for "sexy pics" makes me very, very concerned for the future of this country.
IV. Wait, what?
Search term #54: "nutella covered person"
V. Now I am scared…
Search term #27: "rape sex in an elevator"
I assume this led to my post on "Elevatorgate" from last summer. I cannot fathom, nor do I wish to fathom, what one person searching three times expected to find.
Search term #60: "www.animalsdog.com xxx"
Ummm, uh…..I, uh……um…….
Thank you all for coming. I hope you've enjoyed your time here, but I think it is clear that the internet is over. Everyone please back away quietly…..
At least I know that the people doing these particular searches did not actually spend any time on my site.
For my second (and last) CLE session at South by Southwest, I went to something called "The Automobile As Network Node." I'm going to quote from the course materials, because I really didn't understand any of it:
Automobiles are increasingly connected to computer networks and are used to collect, use and share vehicle-related information. They also provide a delivery mechanism for driving, entertainment and other content and information. This panel will discuss legal issues arising out of and related to the collection, use and disclosure of vehicle-related information and related emerging legal issues of data use in or related to vehicles.
Aside from an unintentional bad pun, I can't say I got much out of this. That's entirely my fault, for not having any foundation that would allow me to understand the material. I did learn the word telematics, whose definition is roughly paraphrased as the "intersection of when the vehicle knows where it is located and has the ability to engage in two-way communication." The original idea was to allow a person who needed help to call for it, using embedded mobile technology. I am fuzzy on the technology and the legal issues.
I'm kind of disappointed in myself, because this means I checked out on a seminar on intelligent cars. Dangit.
It did yield the best audience question ever, though: "Are self-driving cars plausible from a legal standpoint?"
I wish I could remember the answer.
Photo credit: Enigma3542002 at the English language Wikipedia [GFDL or CC-BY-SA-3.0], from Wikimedia Commons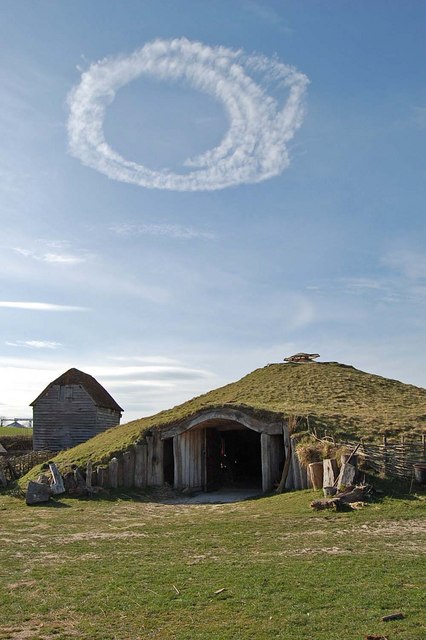 Today I decided to avail myself of some of South by Southwest's CLE offerings. Since I have some interest in internet law, including issues like cloud security, I was very interested in "Gimme Shelter from the Storm Clouds." This was advertised as a panel looking at "the disruption caused by some new cloud-based services and how this disruption is affecting existing industries." That's not exactly what they talked about. The panel consisted of two lawyers and the owner of mp3tunes, a "music locker" service.
Let's just say there were fireworks.
Copyright law allows people to keep "ephemeral phonorecords," meaning digital copies of music you own, i.e. ripped copies of your own CD's. It gets tricky when you start sharing that music with others, and it gets really tricky when you upload that music to the internet. A major issue for the cloud is whether a license is required for every digital copy of a song. There does not seem to be a consensus on this question–if there is, it was not in evidence today. It's still a pretty good question.
Who has the burden of establishing whether a given track infringes a copyright? The law basically says that the copyright holder has that burden, but they argue that the service provider has the most readily available information on the upload itself. On the other hand, the service provider does not have the resources to review every possible license a file could have. The technology is advancing far, far faster than the law can possibly pace.
A few years ago, mp3tunes reportedly received a copyright takedown notice after it linked to a song on the SXSW website. This was, according to the speaker, just a link to the page where the song was posted. I asked how that could possibly be infringement, and he told me that it was an attempt by the copyright holder to intimidate him, or something along those lines. I find the argument interesting given that one website linking to another is pretty much the foundation of the internet, without which SEO wouldn't even be possible. The question of whether linking to copyrighted material, especially deep linking to specific files, is infringement is still somewhat of an open question.
They talked about the MegaUpload case at length. On the one hand, the federal government arrested a large number of people for copyright infringement–not normally a criminal matter per se–and seized all of their assets with little to no due process. On the other hand, a comparison was made to a RICO prosecution. I'm not as familiar with the case as I should be, so I guess this will lead to more posts.
Photo credit: Cloud or con trail, Cranborne, Dorset, copyright Clive Perrin and licensed for reuse under this Creative Commons Licence
As part of my ongoing coverage of my experiences at South by Southwest Interactive 2012, here is a my recap of a session from this morning entitled "The Undoing of Copyright Trolls" (#UndoTrolls on Twitter). Here is a recap of my notes on the session:
The session was conducted by Robert A. Spanner, president of the Trial & Technology Law Group. Copyright trolls, a relatively new phenomenon, acquire copyrighted material or work for someone with copyrighted material. They then go on the internet & look for people using that material. When they find someone they think has posted infringing material, they shake them down for money. The troll's role, in essence, is that of an extortionist.
He says the problem began with production and record companies that gave the impression that infringement was a capital crime. If the public thinks copyright is extremely serious, this makes copyright trolls' job much easier because people are more likely to cave in to demands.
Here are a couple examples of people who take a different view of copyright:
Angry Birds: the owner of these universally-recognized images views copyright infringement as free additional exposure for his products.
Neil Young thinks distributing music over the internet has taken the place of radio, meaning it is the best way for new music to quickly get wide exposure.
The most famous copyright troll is Righthaven, a company Spanner says was created specifically to be a copyright troll. Righthaven apparently acquired all of the production from the last several years of a Las Vegas newspaper. Its agents would locate infringing material online and attack.
The Digital Millennium Copyright Act (DMCA) allowed them to subpoena user info from the ISP to find out who posted an image. The troll has to provide certain info to get the subpoena. Trolls, Spanner says, are not very good at filling out the paperwork to get the subpoena. They have to pursue these cases in volume for business reasons, so they don't always pay close attention to the paperwork. Trolls, he says, "say the darnedest things" in these papers.
Two documents required by the statute: a declaration of infringing material, identifying the material with some particularity, and a statement of copyright owner. These two documents, as filed by a copyright troll, often conflict with each other. Usually, they are full of misstatements. The trolls "learned their tactics in the sewer," according to Spanner.
Once he files and wins a motion to quash the subpoena against the troll, the case should get thrown out for lack of evidence. The next step after getting a motion to quash granted is for the defendant to take down the offending material. This really screws the troll.
If the troll claims an error in the first petition, it must submit a revised request for a subpoena or drop the matter entirely. The troll has to identify the infringing material. If the material is taken down, the troll has nothing to claim. The troll has to show current use of the infringing material, which troll now cannot do. The troll also has to show that they have given the ISP enough information to locate and remove the infringing material, which the troll also cannot do. As a result the case gets thrown out a second time.
Courts have held that, if the troll fails to meet these statutory requirements, the case must be thrown out. Therefore, Spanner argues, if you can get past the first subpoena, you have a defense to copyright infringement under the DMCA.
At this point an audience member asked a question re: why Righthaven is called a "troll." Spanner answered that trolls are only interested in collecting money, not so much in enforcing copyrights. It is not the fact that they are enforcing copyrights, in and of itself, that's the problem. It's that, according to Spanner, they do it so badly. Trolls have no interest in litigating. They may even drop defendants from a suit if it gets too hard, but they also tend to file mass suits against thousands of defendants with disparate circumstances, because it is more efficient than filing separate suits..
Now that you beat the troll, Spanner asks, are you done with him? The troll can't bring the case again, so it is a pretty clear victory. Spanner says a copyright lawyer should consider putting the troll out of business at this point. After losing a case in this way, a troll could be facing tens of thousands of dollars in attorneys' fees. It would not take many such motions to put a troll out of business entirely. A motion for attorneys' fees is what brought down Righthaven.
It is not generally known, says Spanner, that if you win at that first phase of the litigation (the DMCA subpoena), you win.
He spoke about mass troll cases as well, with hundreds or even thousands of defendants accused of BitTorrenting movies. Some pretty cool software detects BitTorrent users in the stream of the internet. It is apparently rare to see a BitTorrent case without thousands of defendants. From the troll's point of view, if 10% each pay $3,000 to avoid hundreds of thousands in statutory damages, the troll will get rich.
Spanner cited two cases of mass cases that did not go well for the troll. In a case in Fort Worth, Texas the ISP filed an elaborate motion to dismiss the troll's subpoena. This was a nightmare for the troll, who just wanted to get money quickly. In a case involving the movie "Call of the Wild," a troll filed suit over five different movies, naming more than 5,700 defendants. All of the defendants were sued in D.C., despite the fact that they were from literally everywhere. Even movie companies called it improper joinder. The judge allowed discovery to determine if joinder of all of the defendants in D.C. was improper. Eventually, after an extensive search, troll could only find 3 people out of 5,700.
I asked about what specific rights the trolls acquire for the copyrighted material, i.e. do they acquire the rights to enforce the copyright and collect royalties, or just enforcement? I'm not even sure how that would work, but it occurred to me that, if it is possible to only acquire the enforcement rights (or whatever they would be called), that would create an odd situation where a party is enforcing a right without actually suffering a harm, in the sense that the enforcement rights holder doesn't actually lose anything due to the alleged infringement. Turns out it is not always clear what rights the troll obtains–these cases seem very unusual. I'm glad I learned this stuff, but that's about it for me on this issue.
UPDATE (03/13/2012): It sounds like Righthaven is pretty much f***ed (via Wired):
Righthaven, a copyright-troll law firm that failed in its attempt to make money for newspapers by suing readers for sharing stories online, was dealt a death blow Tuesday by a federal judge who ordered the Las Vegas company to forfeit "all of" its intellectual property and other "intangible property" to settle its debts.

The order is an ironic twist to a copyright trolling saga that began in 2010, when Righthaven was formed with the idea of suing blogs and websites that re-post newspaper articles or snippets of them without permission.

U.S. District Judge Philip M. Pro of Nevada ordered Righthaven to surrender for auction the 278 copyrighted news articles that were the subject of its lawsuits.