h/t to Jordan Rushie for bringing this to my attention. I can only dream of having this guy's acting and musical chops. Some day, perhaps…
I can see how one might confuse me for this guy, if you look at me in my full-bearded days. I have never gotten to sing in a commercial, although we did once have our own TV commercial, for two magical, grossly-unproductive months in 2004:
We got three phone calls as a result of that commercial. Two of them were people wanting to sell us stuff. The other one wanted to sue God or something.
I've been checking out the live feed of Occupy Austin. At the moment they're still out in front of City Hall, but APD may be kicking them out later tonight, without giving them any options for another place to gather.
Updates are being given at the moment by ArrestedAustin.
This is Sarah Churman, a 29 year-old woman born with severe hearing impairments. With the help of the Esteem Inner Ear Stimulator, she can now hear for the first time. Just watch the video:
In a world where
some seem to have a less-than-friendly view towards science
, remember that science did this.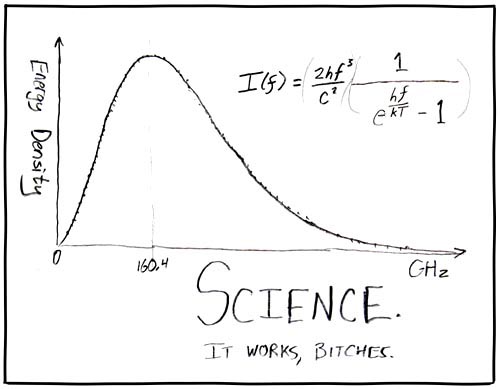 I mentioned Nirvana the other day, but a discussion of what was going on twenty years ago is not complete without mentioning Toad the Wet Sprocket. In one sense, Toad offers me one of my few claims to mild hipsterdom, in that I knew who they were and was a rabid fan before they were getting much radio play. Of course, they already had three albums out on a major label, so it isn't as though I found them in some small dark club and followed their career into the stratosphere. I actually just heard "Walk on the Ocean" on a compilation tape I got for free in a 12-pack of Coke during the summer of 1991.
Point being, I thought it was the greatest song ever written, and so, approximately twenty years ago today, I took my birthday money to Sound Warehouse and bought the tape of "Fear," Toad's third studio album and their breakthrough one. I then spent months on a pre-Amazon.com wild goose chase around town looking for their two earlier albums (i.e. tapes), "Bread and Circuses" and "Fear." It took almost a year of periodic looking before my collection was complete. I even bought compilation albums that I thought might contain songs by them that I already had on other tapes. I joined their fan club and got special editions tapes that I'm sure have long since turned to dust. By the time "Dulcinea" came out in 1994, I had switched over to CD's.
I always thought "Walk on the Ocean" was about some sort of vacation (quite a few people seem to agree about that). When I saw them play in Houston in 1995 (okay, actually I saw them play in Houston in 1995 twice), the lead signer, Glen Phillips, said the song was about "basic human rights violations." I'm still scratching my head about that one.
Twenty years ago today, the fate of the universe was forever altered by the release of Nirvana's Nevermind album.
I am of course exaggerating, but it sure seemed like that to 17 year-old me.
September 24, 1991 was also the day Dr. Seuss died, although I doubt there was a connection.
Today would also be the 115th birthday of F. Scott Fitzgerald and the 75th birthday of Jim Henson.
Also, here's a fun read: Nirvana's Secret Feminism by Amanda Marcotte.
I have long suspected that I hated dubstep, but I was never quite sure. Now that I have seen the video below, I can say with absolute certainty that I hate dubstep. I hate it to the point that, if I were ever trapped in a room with dubstep music on a loop, I would seriously consider chewing off my own leg (even if it was not strictly required in order to escape).
If dubstep can give a child the power to bring an all-powerful beat-down on a seemingly dangerous predator, as shown in the video for "First Of The Year" by Skrillex, then maybe it does have a use.
Skrillex – First Of the Year (Equinox) from HK Corp on Vimeo.
Of course, you can't actually conjure demons with dubstep. Listen to this song enough times, though, and you will wish you could. Also, you know, the guy deserved his day in court, blah blah blah.
Honestly, if you want a good example of child-turns-the-tables-on-pedophile torture porn, check out "Hard Candy" with Ellen Page and Patrick Wilson. It's not fun to watch. At all.
Now I have to go wash my brain again.
Since I'm already on a bit of a self-promotion kick, and since I like to also promote cool events, I present the Austin Young Chamber of Commerce's Office Space spoof, starring me:
The video was made to promote AYC's Office Space Quote-Along, which will be next Wednesday, September 7, at the Alamo Drafthouse South Lamar at 7:00. If you live a convenient distance, you should come!
Here's a short feature on Project Unleashed, a California organization that "offers students at-risk and incarcerated youth the ability to train homeless rescued dogs, giving the dogs the training and socialization they need to increase that dog's chance for adoption" (h/t Cynthia):
Project Unleashed from Calamari Productions on Vimeo.
It looks like a great organization doing good work. I believe the only way to possibly stop animal abuse and dogfighting is by changing people's minds, even if it can only be done one person at a time. Seeing just how sweet and friendly dogs, particularly pit bulls, are and want to be is the most important part of that. My favorite quote is from the young woman who says: "People should understand that their dog should mean something to them."